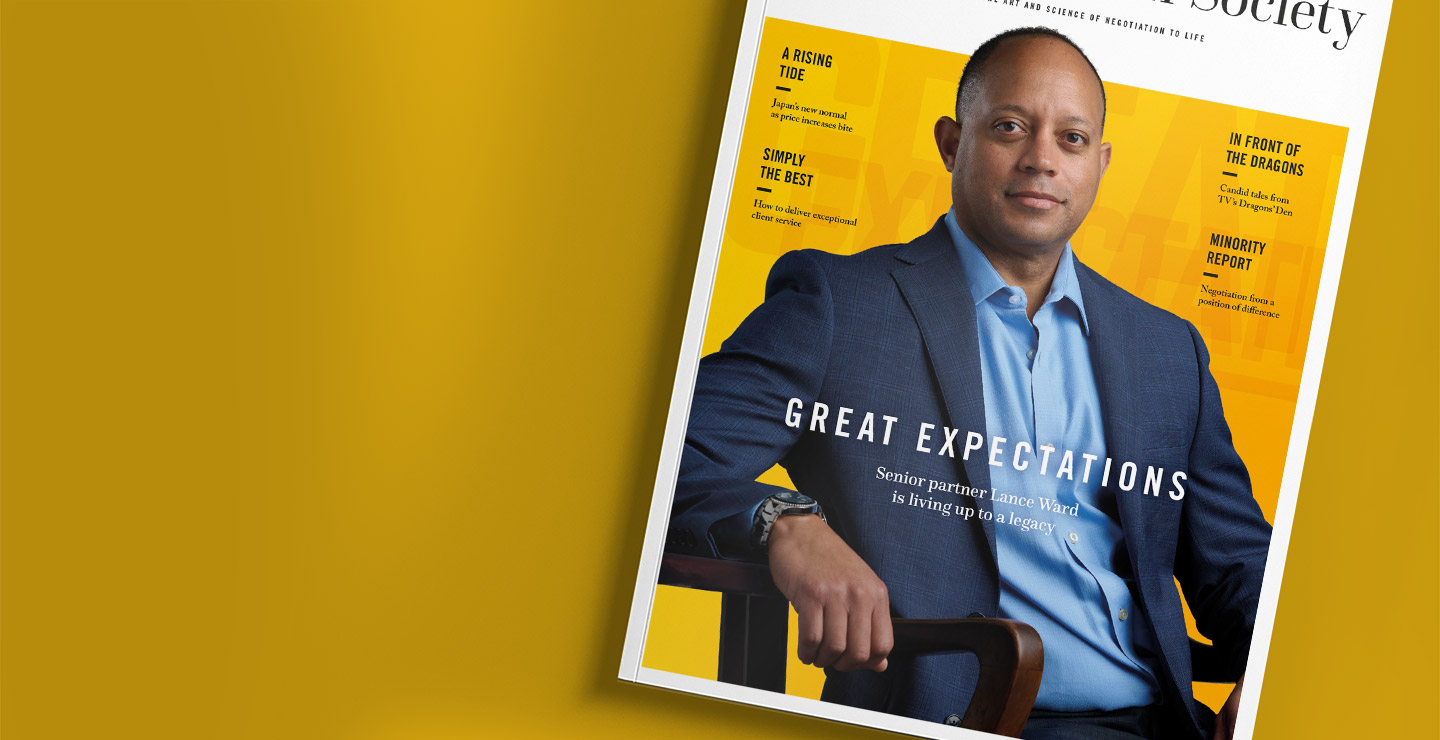 The Negotiation Society magazine: Client-centricity and transformation
by Emma Weare
Back to Insights
The Negotiation Society magazine: Client-centricity and transformation
May 2022 by Emma Weare
Back to Insights
What do the Japanese economy, Dragons' Den, and our senior partner in the Americas have in common? They all feature in this ninth issue of The Negotiation Society magazine. With themes of client-centricity and transformation, it's a must-read for anyone with an interest in business, life and negotiation.
This issue of The Negotiation Society magazine brings together expert and diverse perspectives on the challenges and opportunities facing us today. 
Features include:
Great expectations: Cover star and senior partner Lance Ward gives a candid interview about what drives him, why he has a sense of responsibility that isn't always rational, and the need for diversity in business.
Inside my head. Danone's Nathalie Pfaff tells us how she's made it to the top job in Belgium and Luxembourg.
A rising tide. A fascinating analysis of the deflationary past and inflationary present of Japan, and the challenges it poses to negotiators.
In front of the Dragons. The emotional journey of negotiators who've braved the den, and the perspective of a Dragon.
Simply the best. Insider tips and tricks for delivering exceptional client management service.
Minority report. What it's like to negotiate from a position of difference.
And much more...
Don't miss out! To read the digital edition of the magazine, please enter your details below.