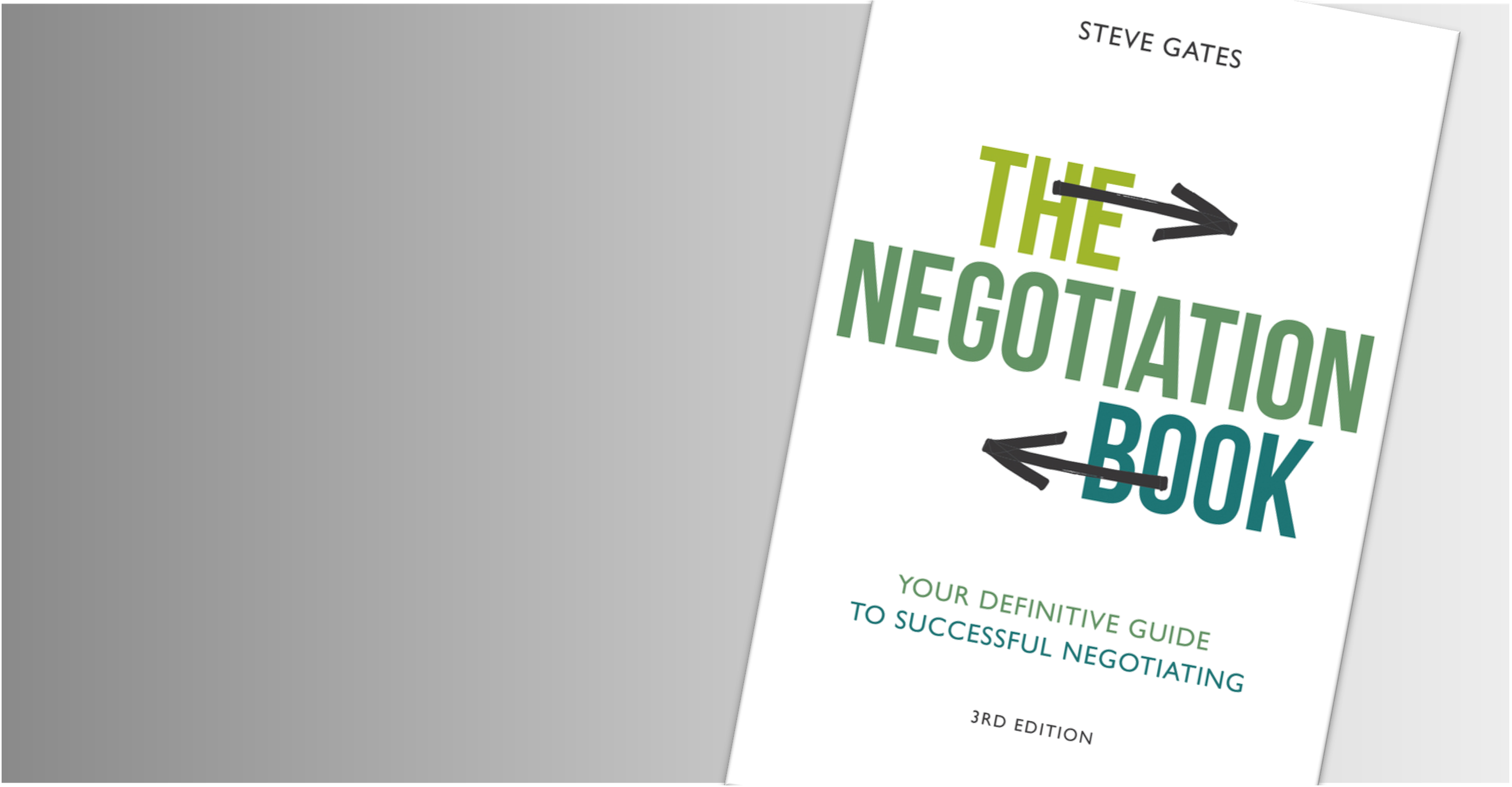 The Negotiation Book's new and updated third edition
December 2022 by
Back to Insights
For anyone that wants to build effective negotiation strategies and get the results they want, this newly revised third edition of The Negotiation Book: Your Definitive Guide to Successful Negotiating delivers a comprehensive and up-to-date exploration of the traits and behaviors associated with successful negotiation.
The best-selling book about negotiation has been relaunched in a brand-new fully updated and revised third edition. Themes it examines include technological advancements, the post-Covid reality of virtual negotiation, and the impact of war, as well as Brexit and other macro-economic and political developments that are having far-reaching impacts to business and beyond.
In the book, author Steve Gates, the founder of The Gap Partnership, demonstrates how power, process and behavior have tremendous impact on many negotiations, and how negotiators can shape them to optimize value for themselves, their organizations or their clients. 
The book's advice is proven and practical, and can be applied to real-world situations one step at a time, allowing readers to grow as negotiators in manageable increments. From maintaining a balanced perspective, to keeping ego in check and focusing on the interests and priorities of the other party, the book provides a complete framework to help readers maximize their position in each and every negotiation they participate in.
To order your copy click here.