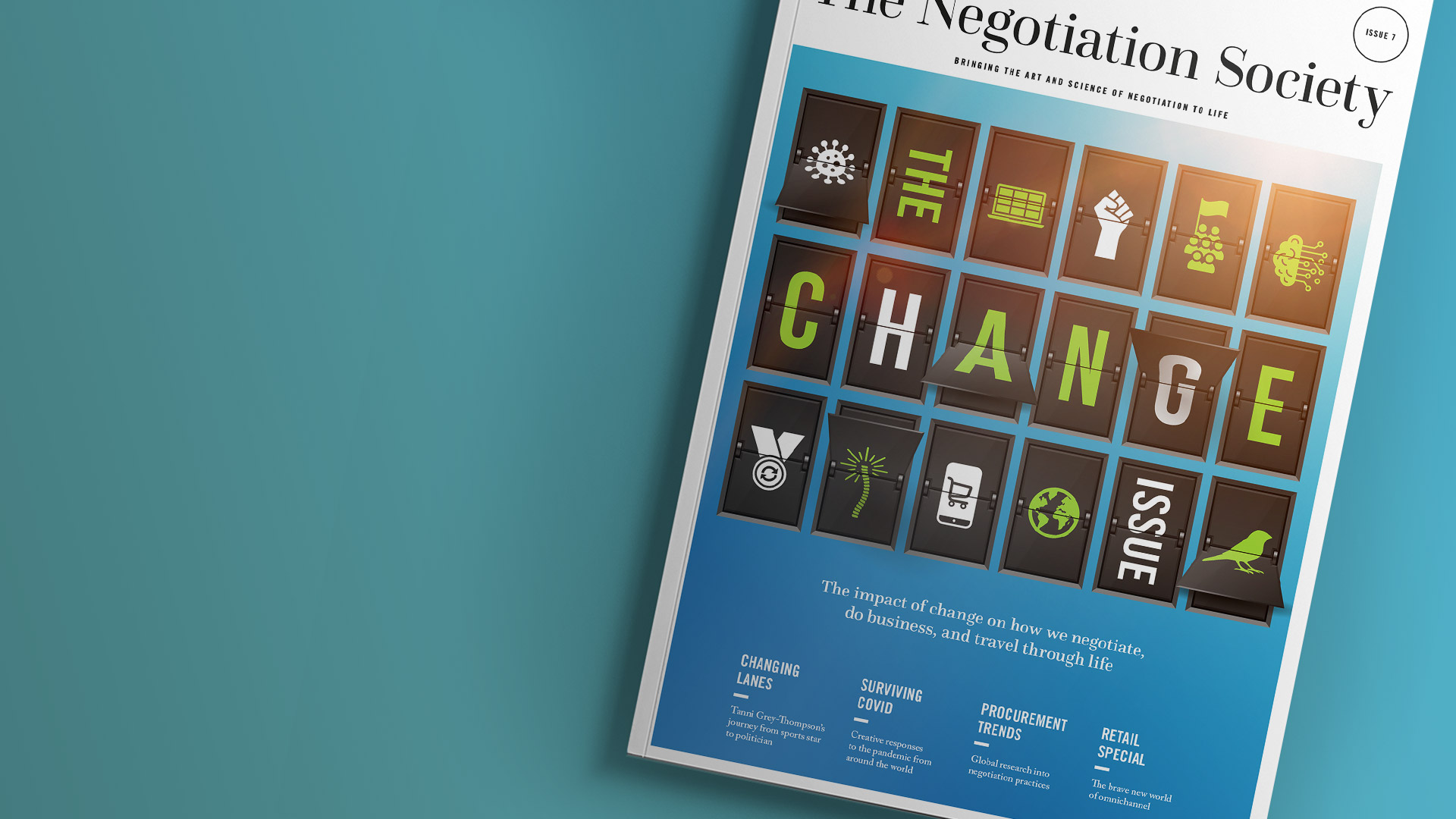 The Negotiation Society magazine: The change issue
by Emma Weare
Back to Insights
The Negotiation Society magazine: The change issue
March 2021 by Emma Weare
Back to Insights
The latest edition of The Negotiation Society magazine is themed around change and is packed with thought-provoking articles examining its commercial and human impact. With our backdrop the extraordinary global landscape that has emerged post-pandemic, it offers up diverse and expert perspectives on how we can adapt to and even profit from times of profound change.
The biggest-ever edition of The Negotiation Society magazine has a theme that is suitably large-scale: change. Such a topic requires big thinkers, and so we brought together a distinguished and diverse roster of experts to give us their point of view on change and its relationship with an aspect of business or life. Each contribution has been carefully curated to engage and educate, with negotiation woven throughout. 
Features include:
How artificial intelligence is ushering in the age of the science of negotiation: Astonishing advances in tech and how they are impacting negotiators today - and the near-future.
Inside my head. Antonio Castillo tells us the secrets to his success. 
Changing lanes. Baroness Tanni Grey-Thompson and nine other ex-professional athletes share their journey to a new career post-sport. 
Negotiation culture: a manifesto for negotiation success. Why changing up your negotiation culture can deliver commercial excellence. 
Surviving Covid. Creative and regional responses to the pandemic. 
Negotiators and retailers would like to get to know you well. The rise of omnichannel and the critical role of consumer insight. 
Negotiation trends in procurement. Analysis and learnings from our global research with procurement directors. 
And much more...
Don't miss out! To read the digital edition of the magazine, please enter your details below.