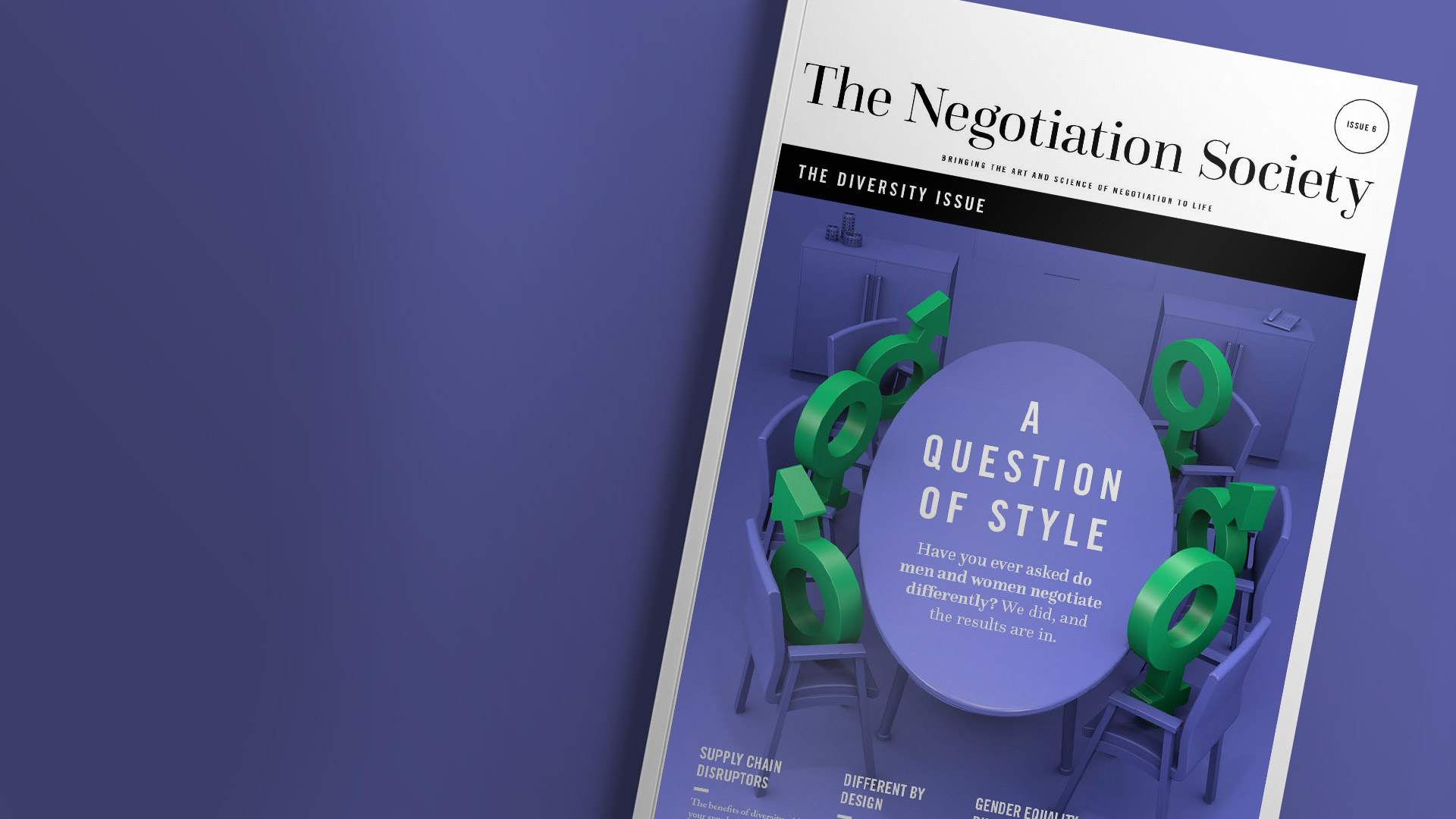 The Negotiation Society magazine: The diversity issue
by Emma Weare
Back to Insights
The Negotiation Society magazine: The diversity issue
July 2020 by Emma Weare
Back to Insights
The latest edition of The Negotiation Society magazine is themed around diversity, inclusion and belonging. A range of experts from both within and outside The Gap Partnership share with us their personal and professional viewpoints on the topic, and the role that negotiation plays.
This special edition of The Negotiation Society magazine takes the topical issues of diversity, inclusion and belonging, and examines them through the eyes of a varied selection of industry experts. Each of our contributors has generously shared personal and professional perspectives on how they see the issue, and many offer practical advice on what they believe needs to happen to accelerate our evolution to a more diverse and inclusive world. Throughout, the pivotal role of negotiation is assessed. 
Features include:
Do men and women negotiation differently? The results of our research into gender differences in negotiation. 
Inside my head. Zoleka Lisa tells us the secrets to her success. 
United we stand. Two titans in the fight for gender equality go head-to-head to chew the fat. 
Different by design. Our head of consulting in AsiaPac, Wai Lau, talks about identity and belonging.
Same difference. Ex-ad man Torsten Gross's philosophy on the value of questions when dealing with difference. 
Question Time. Our panel of experts give their personal take on the relationship between diversity and negotiation.
And of course we have all of our regular features as well, such as "Ask Alistair", in which our negotiation guru tackles diversity-themed negotiation questions, and our fiendishly challenging negotiation-themed crossword. 
To read the digital edition of the magazine, enter your details below.