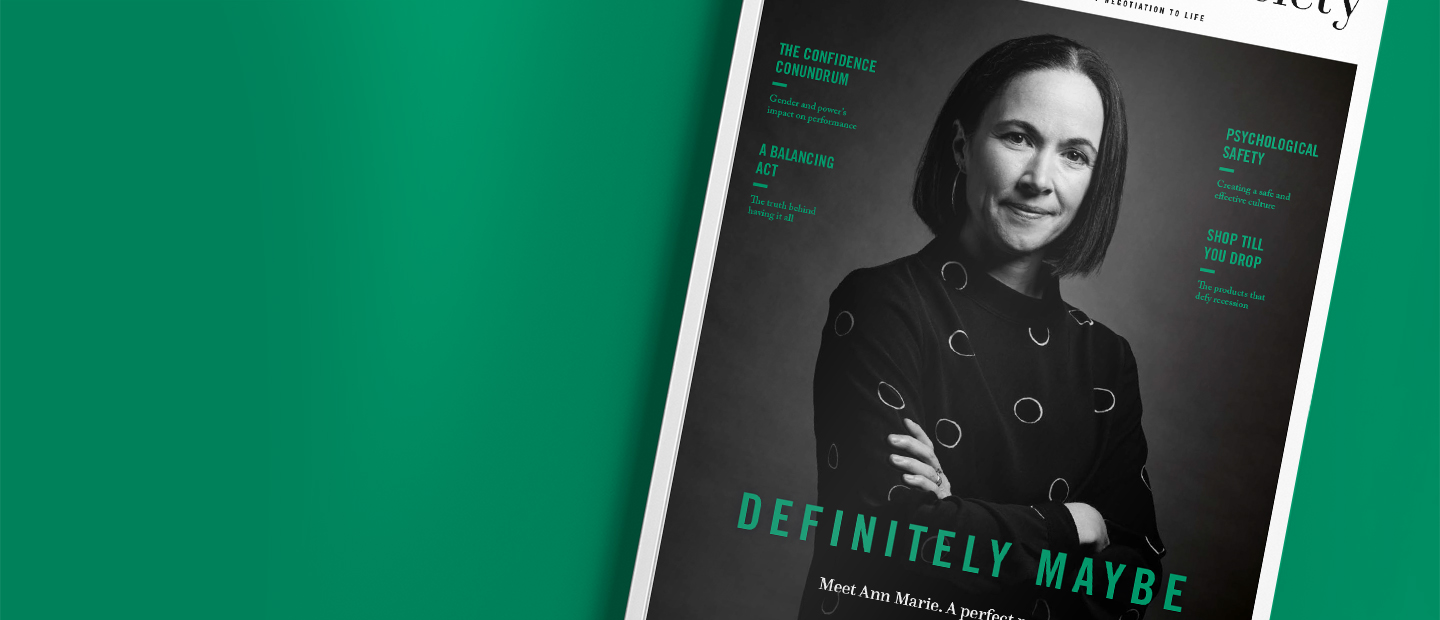 The Negotiation Society magazine: The psychology and recession issue
by Emma Weare
Back to Insights
The Negotiation Society magazine: The psychology and recession issue
November 2022 by Emma Weare
Back to Insights
Salient commercial topics of our time are put under the microscope in this latest edition of The Negotiation Society magazine. With stories including the role of a chief strategy officer, psychological profiling, and how negotiation can help navigate turbulent economic waters, it's a must-read for negotiators everywhere.
This issue of The Negotiation Society magazine serves up a diverse array of expert opinion and insight on the challenges and opportunities facing the world today.  
Features include:
Definitely maybe: Cover star and chief strategy officer Ann Marie Costelloe talks frankly about how her formative years in a high-performing environment have contributed to her drive for excellence, and how that now coexists with a healthy dose of pragmatism.
Inside my head. PepsiCo's LaWanda Burns tells us about how she has made it to where she is today.
Psychological safety. Freddy Burgess explains why this zeitgeist-friendly term is so important to the success of a negotiation team, and asks, who has your back?
Shop till you drop. Kelly Harborne explores the recession-proof products we rush to buy even while we tighten our belts, and the fascinating psychology behind this behaviour.
The only way is up. Smart and practical advice on facing into an avalanche of price increases, from negotiation expert Brian Denning.
And much more...
Don't miss out! To read the digital edition of the magazine, please enter your details below.